Shopping Cart
Your Cart is Empty
Thank you for your business!
You should be receiving an order confirmation from Paypal shortly.
Exit Shopping Cart
Phone: (915) 474-9472
Fax: (866) 307-3901
E-Mail: [email protected]
Se Habla Espanol
We will work with all Major Credit Cards and Insurances
Tips to Prevent Water Damage While You Are On Vacation
Vacations provide people with the opportunity to get away and relax, but few things can turn a dream vacation into a nightmare as quickly as coming back to a water damaged home. Water damage is one of the most common reasons for an insurance claim and when it occurs with no one home, a small water damaging event can quickly escalate into a major claim.
While preventing a natural flood is out of most people's hands, there are steps that can be taken to minimize the risk of most other water damaging events from occurring during a vacation.


Many potential sources of water damage can be averted by checking and preparing the home before leaving for vacation. For example, before leaving:


• Check the home for any existing leaks.
• Consider shutting off the water main to the home. If this cannot be done because of an automatic sprinkler system or other reason, shut off the valves to major appliances within the home.
• If the property has a well, consider shutting the pump off.
• Check gutters and downspouts for damage and any debris that may be causing obstructions.
• If the property has a sump pump, be sure it is in working order.
• When traveling during freezing weather, be sure the heating system is operating properly and that any exposed pipes are insulated. It is also a good idea to drain pipes if the water has been shut off by running water faucets and flushing the toilets.
• Ask a family member or friend to periodically check on the home and be sure they know where the water main shut off valve is located.


If water damage has occurred while people have been away, it is important to understand that the introduction of water or elevated humidity levels can cause the growth of mold in as short as 24 to 48 hours on many building materials, furnishings and belongings. If the damage has been caused by a sanitary sewer overflow or as the result of outdoor flooding, the water may contain everything from mold and bacteria to viruses and chemical contaminants.


These are just a few things to know about ways to prevent water damage to a property while away on vacation. To learn more about this, please contact the professionals at Jimmy Garza Emergency Water Removal in El Paso, TX today. (915) 474-9472
We work with the following Insurance Companies and many more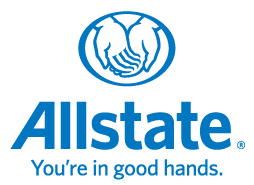 Water Damage Restoration Services for El Paso, TX. Specializing in 24 Hour Water Extraction and Drying Services from Residential to Large Loss and Commercial.
Established in 1984, Jimmy Garza is El Paso areas first company to specialize exclusively in 24 hour professional water damage restoration services. Nobody can respond faster 24 hours a day to extract water from your floors or carpets.


Locally Owned and Operated. Serving our Communities Across the Southwest in Texas and New Mexico. El Paso, Las Cruces, Otero, Doña Ana Counties, Fabens, Canutillo, Anthony, Ft. Bliss, Sunland Park, Chaparral, Horizon City, Socorro and more.
Water Damage Restoration and Applied Structural Drying in El Paso, TX
Our Certified water damage restoration technicians will extract the water from your carpet or hardwood floor and salvage as much material as possible. They will then setup the necessary drying equipment to quickly dry the affected areas after all water has been extracted. We work with your insurance company to make sure your claim is handled efficiently and quickly. By Jimmy Garza
/